We are pleased to share with you that the name of our business has changed from Impact Tactics Africa Limited to Ntansa Ltd.
This change comes as part of a regional rebranding exercise conducted as part of the company's strategy to optimize growth across its Africa focused services and products.
With a new vision to "Ignite work," our services are at the synergy between digital transformation and customer value, which is driven by Lean Innovation, Robotic Process Automation, and Artificial Intelligence.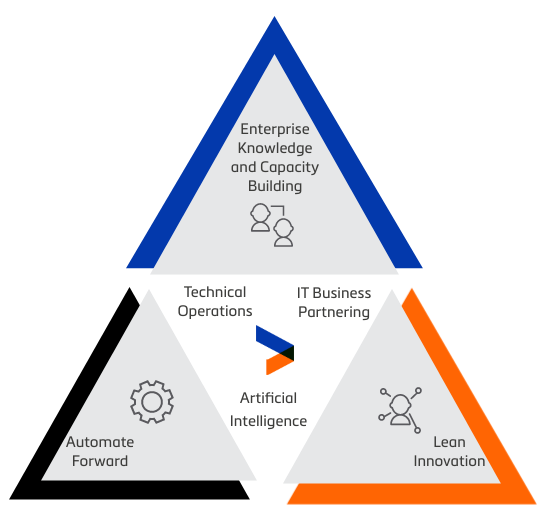 Mr. Emmanuel Tackie,  Managing Director of Ntansa, assures stakeholders that "this change will not affect current services or products with the company."
He added, "This rebranding is our further commitment to taking an active part in the future of Africa by helping companies digitally transform to meet fast-evolving customers needs and to sustain competitive advantages.  We will remain at our core, an IT consultancy dedicated to automation and artificial intelligence, but with this new strategy, we have expanded our focus to pioneering lean Innovation and the associated disciplines".
In this regard, we are also proud to announce that we are Africa's first professional services firm trained on the ISO 56002 Innovation Management System.  The ISO 56002 standard for innovation management systems is the culmination of eight years of testing, consultation, and analysis by innovation practitioners from all over the world.  This is to say, Innovation and its processes to initiate, operate, and deploy the products/services of Innovation are now governed by the new ISO standard.  If innovation matters to your business, allow us to show you how this standard is applied to improve its effectiveness.
In these unprecedented times, the power of lean Innovation, automation, and artificial intelligence are helping to lead organizations forward.
We are encouraged by the prospect to "build back better" together with you, our partners.